A new interface for Dyamach systems.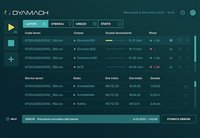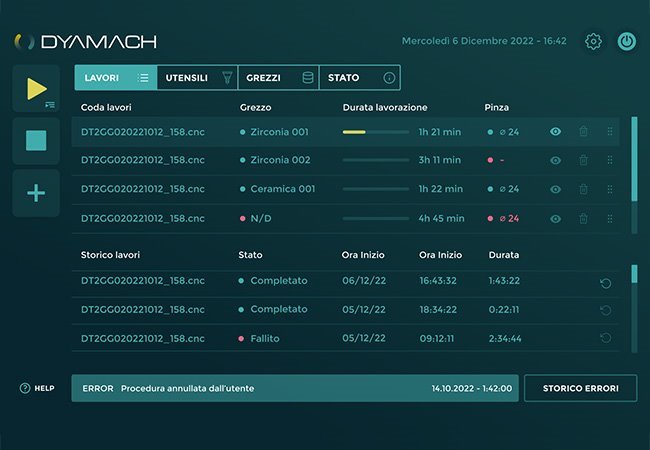 Intuitive graphic representation
A new interface, custom designed for its equipment, interprets Dyamach's approach to the machine-operator relationship. The intuitive graphic layout of the colour-coded icons and elements on the control panel makes it easier to identify the features and data on the state of the machine, and makes the user experience completely productive and satisfying.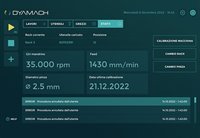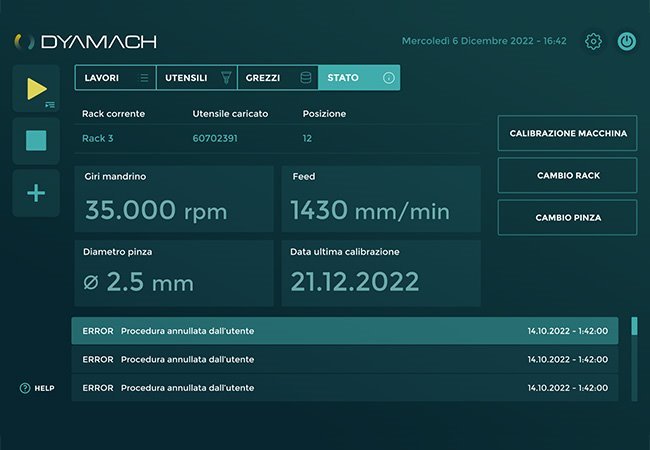 Machine operation guide
The Dyamach CN-interface 23 system was designed to ensure the comfort of the operator and allow the machine to work safely and efficiently. The integrated guide, which is always available in real time, illustrates the proper execution of the operations, freeing the operator of stress and doubts that may arise in relation to product management.
Detailed description of the tool status
The operator has access to detailed information about the tools loaded on the rack-type tool magazine on the machine. Data about the form, material and destination, life of the tool and minutes in operation for each mill are present and can be viewed directly on the interface.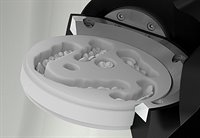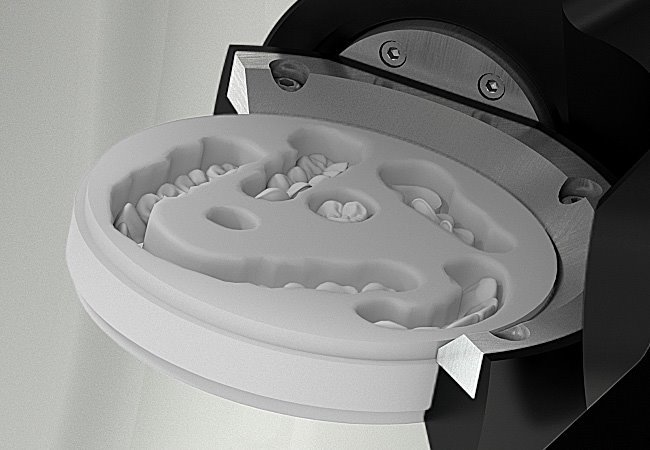 Remote control
Dyamach CN-interface 23 allows users to use a machine remotely. So it's possible to start and manage the work to be done, verify the status of the machine in real time and monitor the situation within the milling chamber via a video camera. It's always possible to retrieve details about the operations carried out in order to facilitate assistance by the Dyamach technical support team.
Dyamach: technology and innovation since 2008.